Weather Around Keystone Lake

What's New:
New Websites In the tradition of KeystoneOK.com and ClevelandOKLA.com, Houseinformer.com acquires Mannford.com and WestTulsa.com. We are building the best community websites for the people who work, live, and play in the area west of Tulsa all the way to Keystone Lake.
Free Listing and Web Page to Advertise Local Area Events Click Here to Find Out More!
Views From Keystone Lake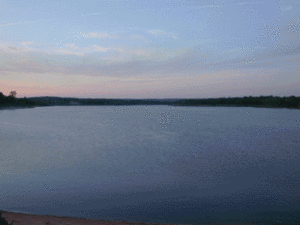 We will be adding lake and park information all year long.
Here are our latest additions: 
Misc. Info for Keystone Lake

Trophy Fish found in Keystone Lake: Largemouth Bass, Smallmouth Bass, Crappie, Sunfish, Striped Bass, White Bass, Channel Catfish, Walleye, SaugeyeThe land around Keystone Lake is full of: white-tailed deer, raccoon, bobcat, coyote, beaver, squirrel, cottontail rabbit, bobwhite quail, mourning dove, ducks and geese.

It is estimated that about 650,000 people visited the parks at Keystone Lake in 2002, according to the records provided by the USACE. The opportunity to enjoy Keystone Lake would not be possible without the work of the many volunteers who help the corp maintain the 330 miles of shoreline that surround the lake and its five counties that include Creek, Pawnee, Osage, Payne, and Tulsa. In 2002, Volunteers and community workers put in more than 28,000 hours at Keystone. Most volunteers are retired and enjoy living in their campers at the lake however more younger volunteers are needed to help with the work that requires more demanding physical labor. If you are interested in becoming a Keystone volunteer you should call the Corp at 865-2621.

Summary of Keystone Lake

Keystone Lake's blue-green water and the natural beauty of its setting — wooded shoreline, sandy beaches, high bluffs, grasslands, and low rolling hills — make it a visual treat the year round. The lake meanders into small valleys, creating many arms and land fingers. A network of county, state, Federal highways invites sightseers into many points overlooking the lake.

The lake is on the Arkansas River 15 miles west of downtown Tulsa, Oklahoma. This 26,000 acre flood control lake is truly an urban playground. There are 16 recreation areas (3 with alcohol free beaches); 11 boat ramps, miles of sandy beaches, 3 marinas, 2 off-road vehicle areas, 5 short distance trails, a waterfowl refuge, 3 seasonal green tree reservoirs, and thousands of acres of land open to public hunting.

Camping facilities range from primitive to full hook up. Cabins are available at Keystone State Park. Boat rentals are available through Keyport Marina and Pier 51.

Keystone Lake is noted for its striped bass, sand bass, black bass, lake strain small mouth bass, crappie, and catfish. Downstream fisheries are accessible from Whitewater and Brush Creek Parks. Swift Park (a day use Tulsa County park) provides boat access to the Arkansas River below the lake when water levels are adequate.

Hunting and fishing are regulated by state and Federal laws. The same licenses are required as in the other parts of the State of Oklahoma.

Services and supplies are available at commercial concessions on the lake. Overnight accommodations are available in nearby communities.

Inquiries regarding Keystone Lake and its uses are welcomed. Copies of rules and regulations governing public use of the lake may be obtained at the Keystone Project Office, where reservations for group picnic shelters and powerhouse tours may also be made.

Above Text and Picture of Dam provided by USACE

Keystone Lake
Operated by:

US Army Corps of Engineers
23115 West Wekiwa Road
Sand Springs, Oklahoma 74063-9312

Phone: (918) 865-2621

Fax: (918) 865-5054
(This website is NOT affiliated with the USACE)